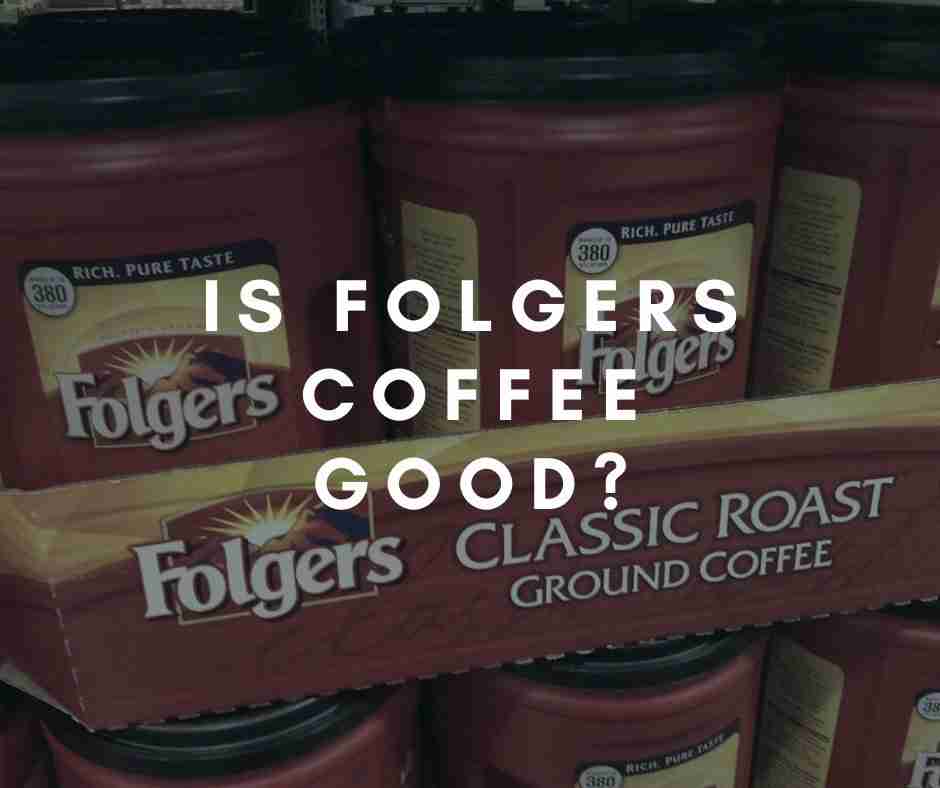 Even with Starbucks slowly taking over, Folgers remains the top coffee dispenser in the American Household. And needless to say, they didn't reach that position just like that. So, is Folgers coffee good? If so, what's the secret, and why is it so sought after?
From a general perspective, Folgers does provide a really good brew. They know how to pair the flavors and more than that, they know just how to accentuate the intensity. And alongside the good brew, their rich history helps them to propel their name even further.
But that's not all that goes into the successful expeditions of this coffee brand. So, let's have a look into the factors that play behind Folgers Coffee and learn about their top flavors.
Why Is Folgers Coffee So Good?
Well, a brand doesn't just get to the top without some pretty good products in its arsenal. And Folgers isn't any different. So, let's find out why Folgers coffee is supposedly one of the best out there. 
Rich & Long History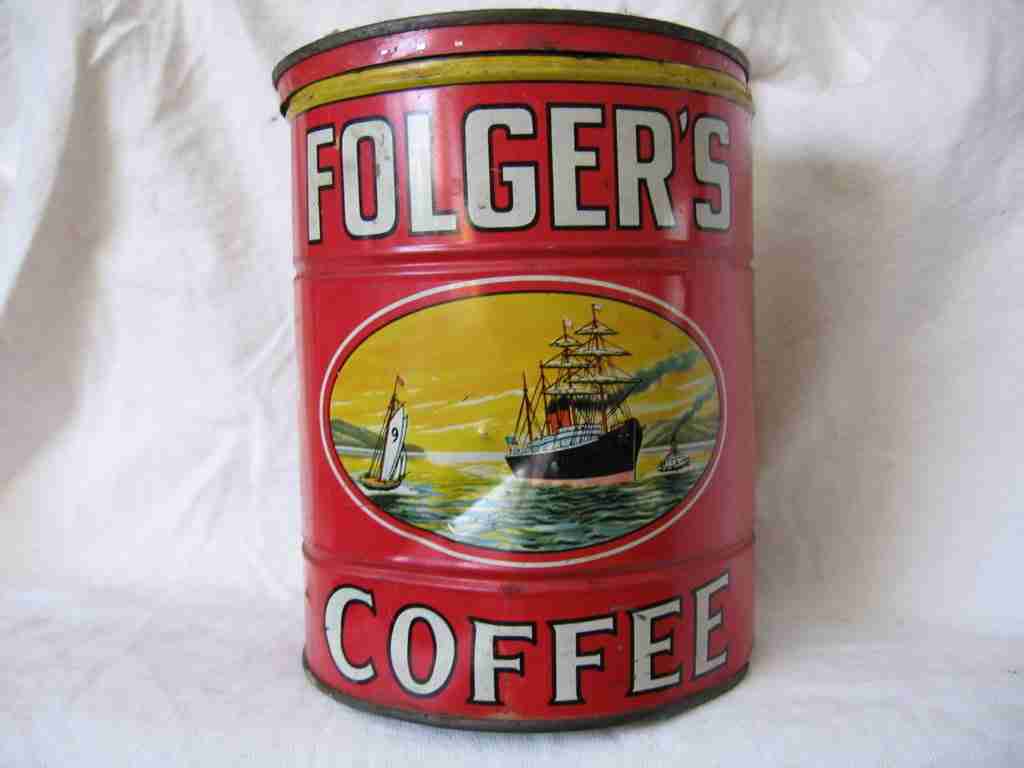 Millennials nowadays will find it hard to believe but Folgers has been around for over a century. In fact, it's been over a century and a half since they first emerged in the market with their brand-new coffee brew. Needless to say, they have seen lots of ups and downs thus far.
And all those bumps and bruises have only made them more experienced in the field. They have slowly perfected their coffee formula and with that, have invested in proper marketing. As a result, it's no surprise at all that they are the top-grossing coffee brand in America. 
Exquisite Taste
Their coffee tastes as rich as they look when you pour the beans out. After all, "The best part of waking up is Folgers in your cup." – This tagline didn't come from thin air. Since their coffee is directly prepared from mountain-grown beans, it has the most aromatic blend.
And through the best methods of roasting, they achieve a fine and smooth taste unlike any other coffee brand here in the USA.
Coffee From Around the World
Unlike most other brands, Folgers doesn't get their supply from one definite place. They have multiple distributors set out all over the world that provides coffee beans of the highest quality. And people with sophisticated taste buds seem to appreciate that very much.
For instance – Folgers get most of the products from remote mountains of North and Central America. In addition, they have influences around the remote Asian, Caribbean, African and Oceanian mountains as well. Experts claim that they get supplies from at least 50 different countries throughout the world. 
No wonder their coffee reminds people of a taste from a faraway land. Because they indeed come from a land that most of these people will never get to visit. So, just experiencing the aura of such places within the rich coffee becomes the next best thing. 
Zero Preservatives
Nowadays, when it's hard to find something without chemicals in it, zero additives are like a breath of fresh air. Especially when you consider the fact that coffee is the second most consumable item in the world as of now. Right after oil. Pretty fascinating, right?
Well, with such huge consumption, people do kind of get a little conscious about what they are actually consuming. And that's why they are always on the lookout for products with fewer additives in them. 
So, when Folgers offers a coffee with 'zero' preservatives in it, of course, they are going to go crazy about it. For them, this one little thing about the coffee sets the brand apart from the rest. It seems like the safest choice and it also somehow makes the coffee taste even better.
Unchanged Formula
Well, unchanged is kind of a stretch but Folgers did manage to maintain the formula of a very old blend. In fact, word on the street is that their flavor profile still resembles that of the taste of the 19th-century blend. And who doesn't like the taste of some vintage coffee?
Many connoisseurs believe that this consistency in concoction is what makes their coffee taste so good. The caffeine almost works like an intoxicating substance and thus, the familiarity in the blend makes them feel right at home. Such a subtle and effective trick, isn't it?
Lack Of Gluten 
Another reason why this coffee appeals to a certain customer genre is the lack of naturally occurring gluten. That is why people with a severe allergy to gluten can have this coffee without any worries. 
Again, people with diabetes recommend this brand for the exact reason. The lack of gluten makes the coffee harmless enough for time-to-time consumption. You can only imagine how great of news that is for coffee-loving individuals with a gluten allergy.
Best Of Both Worlds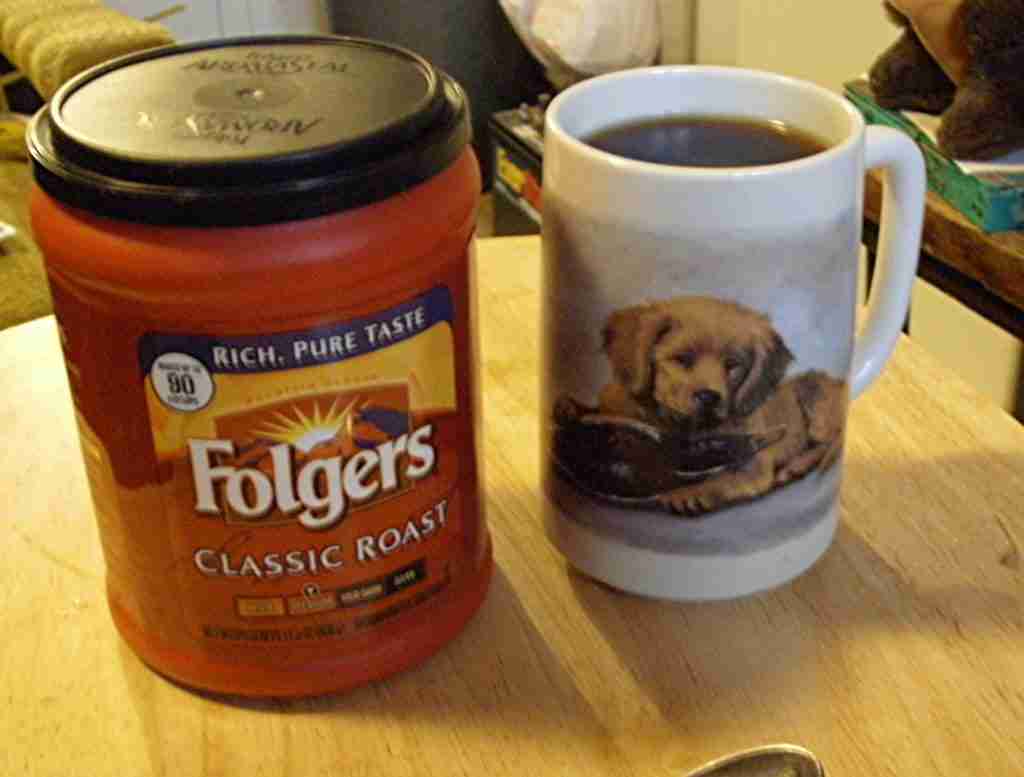 Folgers shows its competency in the marketplace by keeping a low enough profile on its market value. They don't cost as much as Starbucks which leads mid-income people to rely on them for their daily coffee needs. 
Again, even though the price is comparatively cheaper, Folgers doesn't compromise on the taste of their blend. The brew can easily compare itself to some of the most expensive brands out there. So, by staying constant on both price and quality, they truly establish themselves as the best of both worlds. 
Reviewing The Folgers Coffee Brew Roasts
As of now, Folgers use four kinds of roasts for their coffee brews. Mild, medium, medium-dark, and dark. Here's a short overview and somewhat of a review of some of the most popular coffee brews by them.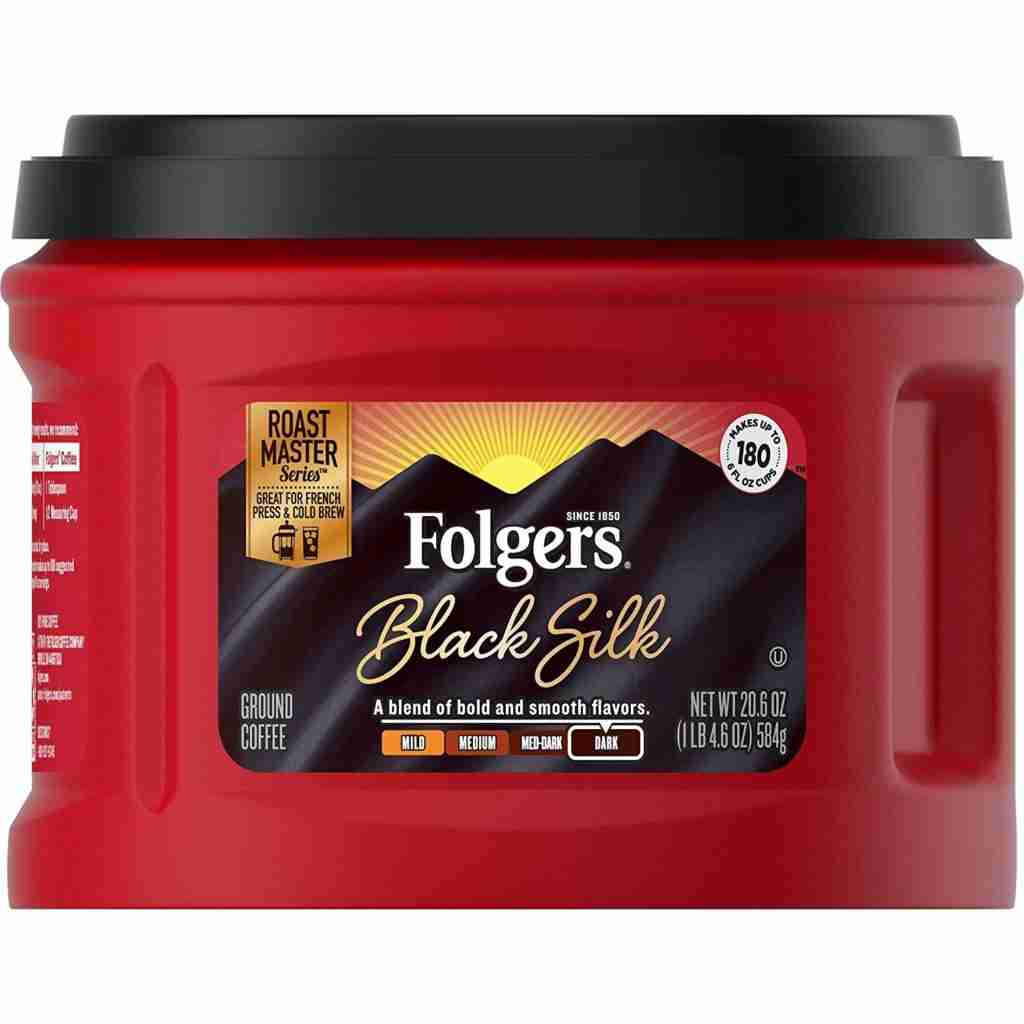 This one's a favorite among the people who go crazy over the bitterness of a dark roast. That being said, it's definitely not everyone's cup of tea. But those who do appreciate it, truly know its value. 
However, it's possible to tone down the bittersweet flavor by using heavy creams, sweetener, etc. into the brew. The dark smoky flavor also pairs nicely with iced coffee and lattes. So, if you have a knack for dark tastes and like less caffeine, this one's a great choice.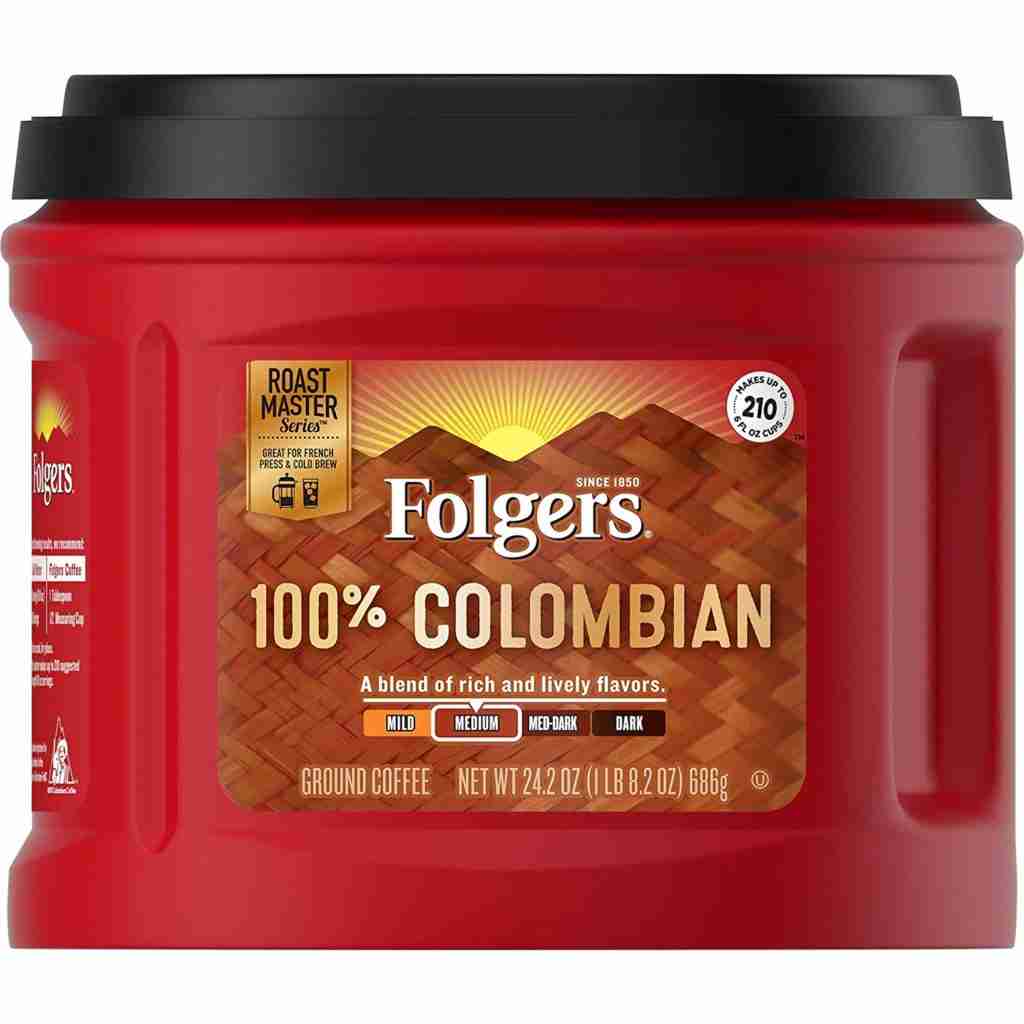 People who like to hang around the middle when it comes to flavor intensity love this brew. In terms of roasts, it most likely falls within the medium-dark roast brews. As a result, the original flavor is neither too neutral nor it is as bitter as the Black Silk.
The Colombian is prepared from equal parts of Arabica and Robusta beans. And that is the reason behind its duality in flavor. They are also heavily used in desserts due to their exquisite flavor.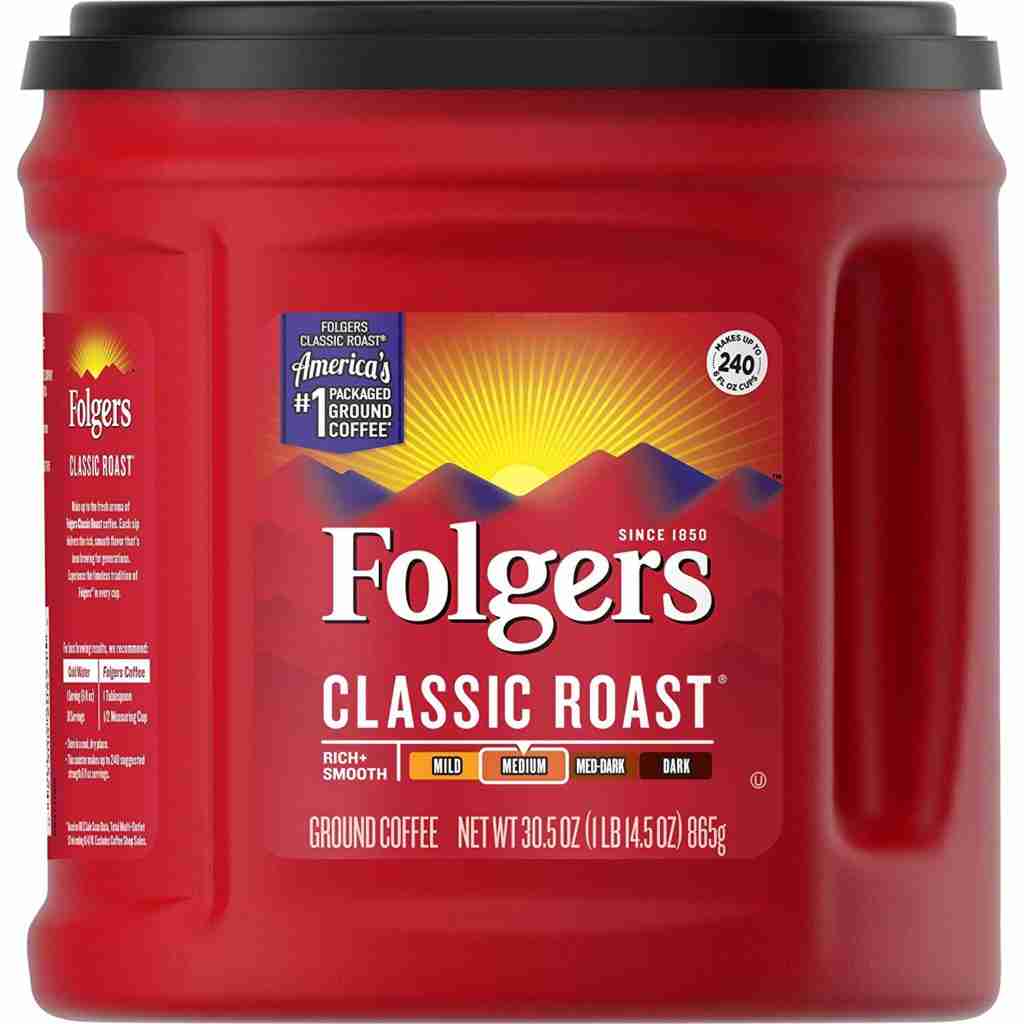 Finally, the brew that put Folgers on the map. It's hard to find an American Household where this roast isn't a staple. And since it's available in both caffeinated and decaffeinated states, it's great for all family members. 
In terms of roasts, it falls along the medium line. It's not as bitter but it does have a subtle bite to it at the throat's end after consumption. Especially with the caffeinated one. Overall, it has a nice and familiar scent that everyone seems to appreciate.
Conclusion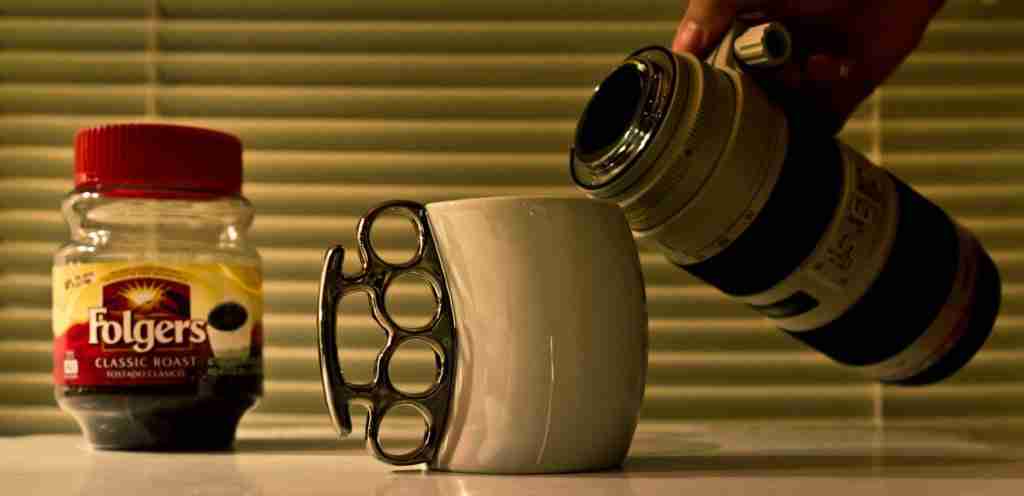 So, is Folgers coffee good or not? Well, as much as it varies on personal taste, they do have quite an excellent brew according to most coffee-lovers in America. And the fact that a popular brand like Starbucks is still playing catch up with Folgers certainly says a lot. I love it and wholeheartedly recommend it.
I sincerely hope this article encourages you to try out the Folgers brand and decide for yourself if it is the best for you. Thanks for stopping by.