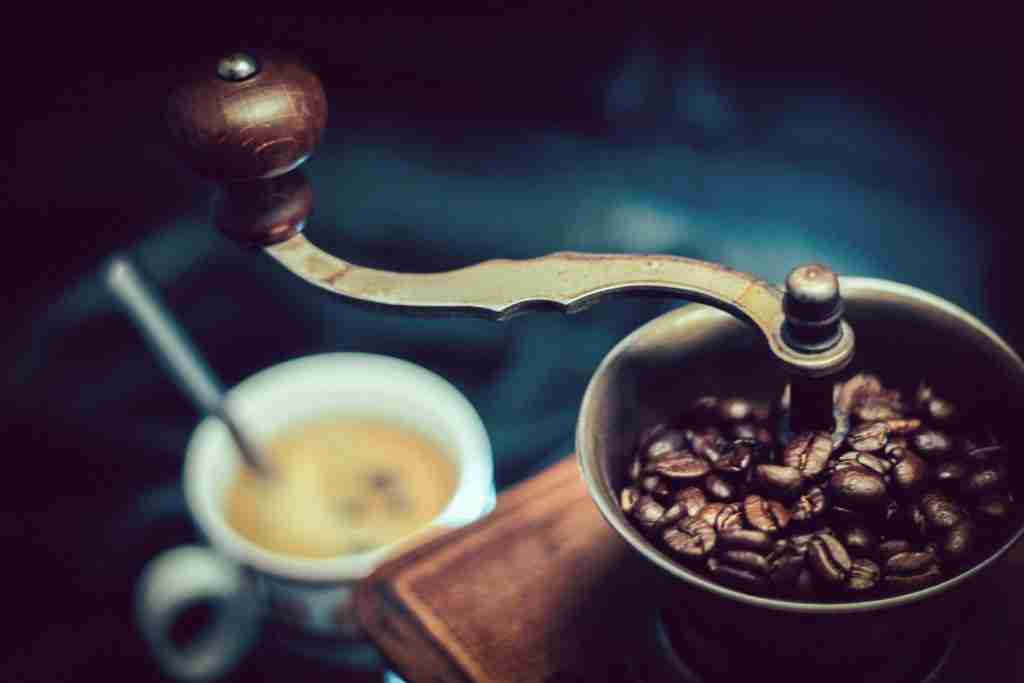 If you want to drink the freshest coffee you will have to get a coffee grinder to freshly grind your beans. However, not all coffee grinders are created equally. There are burr grinders and there are blade grinders and there is a clear winner in all aspects of use. You may have heard of a blade grinder before, but may be thinking "What is a burr grinder?"
Today we will explain why burr grinders create a better coffee than blade grinders and the best burr grinders you can buy for use at home. Overall, burr grinders will be the clear choice for grinding fresh coffee for brewing.
So you may be thinking "why should I care about coffee grinders at all?" and we have the answer to that question. All the most experienced coffee roasters in the world recommend investing in your coffee gear. This includes your grinder. To quote The Blue Bottle Craft of Coffee, "Any barista will tell you that the single most important piece of gear in the espresso-making chain is the grinder. So buy your grinder first."
Difference between Burr Grinder and Blade Grinder
Today we're going to talk everything about coffee grinders. Your grinder will the building block for all your other coffee equipment. Your brew will depend on the grinder you use. So it is imperative to choose the right grinder.
Growing up, in the mornings I was always awoken by the sound of my dad grinding his coffee beans in a blade grinder. It was a cheap cuisine art blade grinder. At that time I was oblivious to the effect of blade grinders on the coffee and didn't even know what a burr grinder was.
Now, once I've realized the difference a burr grinder makes I will never go back to a blade grinder.
A blade grinder uses a spinning blade to cut the beans into smaller pieces. A motor powers the blade and it chops the beans rather than grinding them.
A burr grinder is made of 2 abrasive surfaces, and they come in all shapes and sizes, and the coffee beans are ground in between them.
Coffee aficionados choose burr grinders because they grind the beans more uniformly and give you more control over your grind. This way you can dial in your coffee makers. Different brewing methods will require different grind sizes. This is something you cannot do with a blade grinder. For example, for espresso, your grounds will be much finer than if you are making french press coffee.
The beans are the most important part of brewing coffee. As a result, we should always treat our beans with respect. Poorly ground coffee beans will affect the taste of your coffee beans.
Coffee Brewing Methods Most Affected by Grind Quality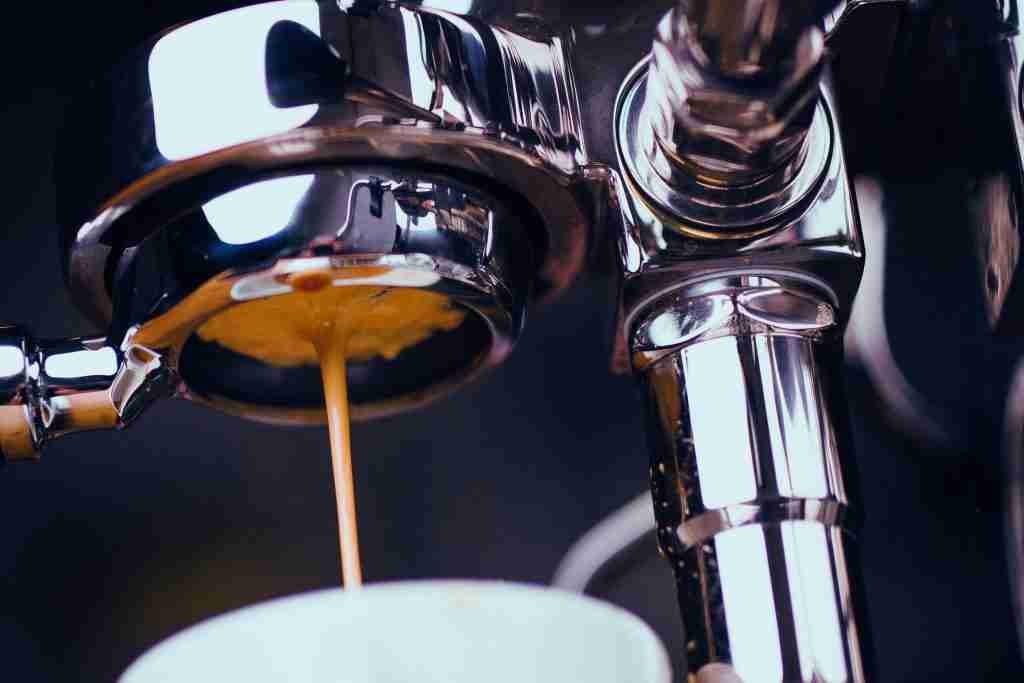 In a blind test, a team of testers took freshly roasted coffee and ground half with a burr grinder and half with a blade grinder. They then tested the coffee. Two samples were brewed side by side with the same beans, just different grinding methods. Coffee consumers, professionals, and baristas all tasted the coffee and gave their opinions. Most testers preferred the burr ground coffee.
The key to using a burr grinder is consistency. Something you cannot get from a blade grinder.
Every time you use a blade grinder the grind size will be different. This will make it hard to make french press coffee, and almost impossible to make espresso.
Dialing in a new espresso machine requires a lot of trial and error with the grind size of your bean to ensure a perfect shot. This simply is not possible when you use a blade grinder.
When brewing coffee for a Moka pot there will be a clear difference in the quality of the coffee brewed. For those who use a blade grinder to brew coffee in a Moka pot you are all too familiar with the slurry of finely ground coffee sludge that ends up on the bottom of your pot. By using a burr grinder you can consistently grind to the perfect size completely eliminating all the fine particles that may slip through the filter. The blade grinder creates some grounds that are too fine because you need to pulse the coffee for longer for this type of brewing.
How to Choose a Good Coffee Grinder
When choosing a burr coffee grinder you want something that is consistent and allows you to be in complete control of the grind. By being able to choose how finely you grind you can change how you grind your coffee depending on how you plan on brewing it.
There are many different variants of burr grinders and each has an effect on the end result of the grounds. We want to have a grinder that is convenient, accessible, and inexpensive. Burr grinders are generally more expensive than blade grinders, but we definitely recommend buying a burr grinder over any type of blade grinder. If you cannot afford an electric burr grinder, manual hand grinders are very good, and sometimes even better than the electric ones.
Conical Burr vs Flat Burr
One major difference in burr grinders is the conical burr and the flat burr. They are both types of burr grinders that produce a consistently ground coffee, but each has its advantages and disadvantages. The main difference is the shape of the burrs.
Conical burrs have a cone-shaped ring that sits within another cone-shaped ring. Flat burr grinders have two flat rings that grind horizontally.

While both of these burr grinders consistently create uniform coffee grounds, a flat burr grinder produces a remarkably even particle size. A conical burr grinder will produce grounds of two particle sizes. However, the difference would be imperceivable to the naked eye and will not have a major effect on the taste of your coffee.
One major drawback to a flat burr is the grounds may get stuck within the grinder. This varies from grinder to grinder, but in general, there will be more grounds retained within a flat burr grinder. Old grounds may contaminate new grounds or may even throw off measurements when brewing a fresh cup of coffee. Conical burr grinders allow the grounds to flow straight down from bean to the ground so there is never anything stuck inside the grinder.
Ceramic Burr vs Steel Burr
Another difference you have to take note of when purchasing a burr coffee grinder is the material the burrs are made of. Usually, burrs are made of metal but there are also ceramic burrs available on the market.
Steel burrs are usually engineered to last and may be found in higher quality grinders. They produce a more even particle distribution and grind. They also produce less "fines" which are tiny particles smaller than the desired grind size. This makes them excellent for grinding for pour-over, french press, and drip coffees.
Ceramic burrs are surprisingly just as durable as steel burrs. The main difference is they are found in traditional and vintage style coffee grinders. Typically, they are used for grinding blends and espresso.
High Speed vs Low-Speed Grinding
Burr grinders come in different speeds and all grinders are not created equally. Usually, the smaller motors are found in cheaper machines and use gear reduction to turn the burrs and grind the coffee. As a result, they will grind the coffee slower and less efficiently. These machines are not good for grinding finely for espresso.
The higher speed machines have large motors and have large burrs directly connected to the motors. They will be able to grind faster and more consistently. These are the kinds of machines you will want to use when grinding for espressos. Machines like this will be more expensive.
Conical and flat burrs may also play a part in the grinding speed. Conical burrs usually run at a lower RPM than flat burrs. The flats burrs require a faster motor to ensure the beans are forced into the grinding chamber and out of the sides.
A drawback to the faster grinders is the noise that they produce. The more powerful motors may become annoying to other members at home if you grind early in the morning.
The high RPM also creates more friction and results in heat buildup when running for a long amount of time. As a result, you may damage your beans if you run the grinder for too long and overheat the motor. The coffee beans are very delicate and the oils may evaporate when exposed to high temperatures.
Manual vs Electric Grinding
In the end, it all comes down to preference when choosing a grinder. There will be some people who swear by a manual grinder and will grind every espresso by hand until they can't and there will be others that want to press a button and have everything done for them.
Manual grinders produce the same quality grind as the electric grinders at a fraction of the cost. In fact, manual grinders can even outperform electric grinders when it comes to extremely fine grinding.
Another benefit to a manual grinder is most of them are portable and easy to pack on a trip. By buying a manual grinder it allows you to take your equipment wherever you go and is an asset if you travel a lot and want to try fresh coffee all around the world.
The main tradeoff of manual coffee is they require you to do work. For lazy people, this is a deal-breaker. If you are planning on grinding espresso by hand look forward to grinding for up to 10 minutes every time you want a shot.
Best Electric Coffee Grinder
Rancilio Rocky – Best Automatic Burr Grinder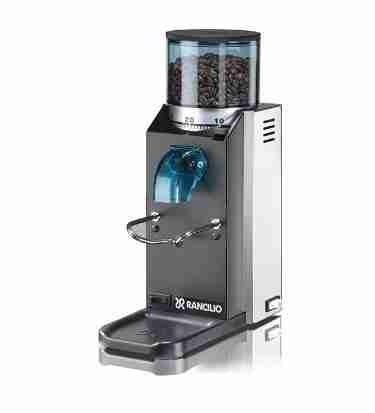 Our top pick for the best automatic burr grinder for the price is the Rancilio Rocky. Compared to all the other burr grinders in the price range this is obviously the best. It has all the luxury features you can expect from a top of the line appliance.
The performance reflects the price and quality of this machine. It is a little bit more expensive than some of the others you may see for sale. However, I think this one purchase will be worth the price because it will be an investment. This one purchase will be enough to get you through all the beans you will ever drink in your coffee life.
This grinder has 50mm plate burrs that allow it to grind up to 7.7 pounds of coffee an hour. The holding chamber holds up to .5 pounds of coffee beans. That comes out to 226 grams which can make up to about 14 espresso shots. Just press one button and you will have as much ground coffee as you need.
While the grinder is very quiet it also packs a strong motor. The 166 watt motors spin at up to 1700+ RPM which pulverizes any beans you put inside.
You can easily adjust the grind size of this grinder with a simple adjustment to the hopper. Then you will be able to lock the grinder in place allowing you to accurately dial in your machines with the exact grind consistency that you want.
This is a powerful grinder that is great for the home or commercial use and will continue working for years. The high-quality build and quality testing that goes into the machines ensure that the Rancilio Rocky is a great automatic grinder choice. Each machine is tested to ensure each product performs to the standards of Rancilio and does not have any defects.
Click here to check pricing and to read more reviews
Pros
Strong motor
Quiet
Easily adjusted
High quality
Built to last
Cons
Expensive
Hard to clean
Beans can get stuck inside
Best Manual Coffee Grinders
1Zpresso Mini Q – Best Manual Burr Grinder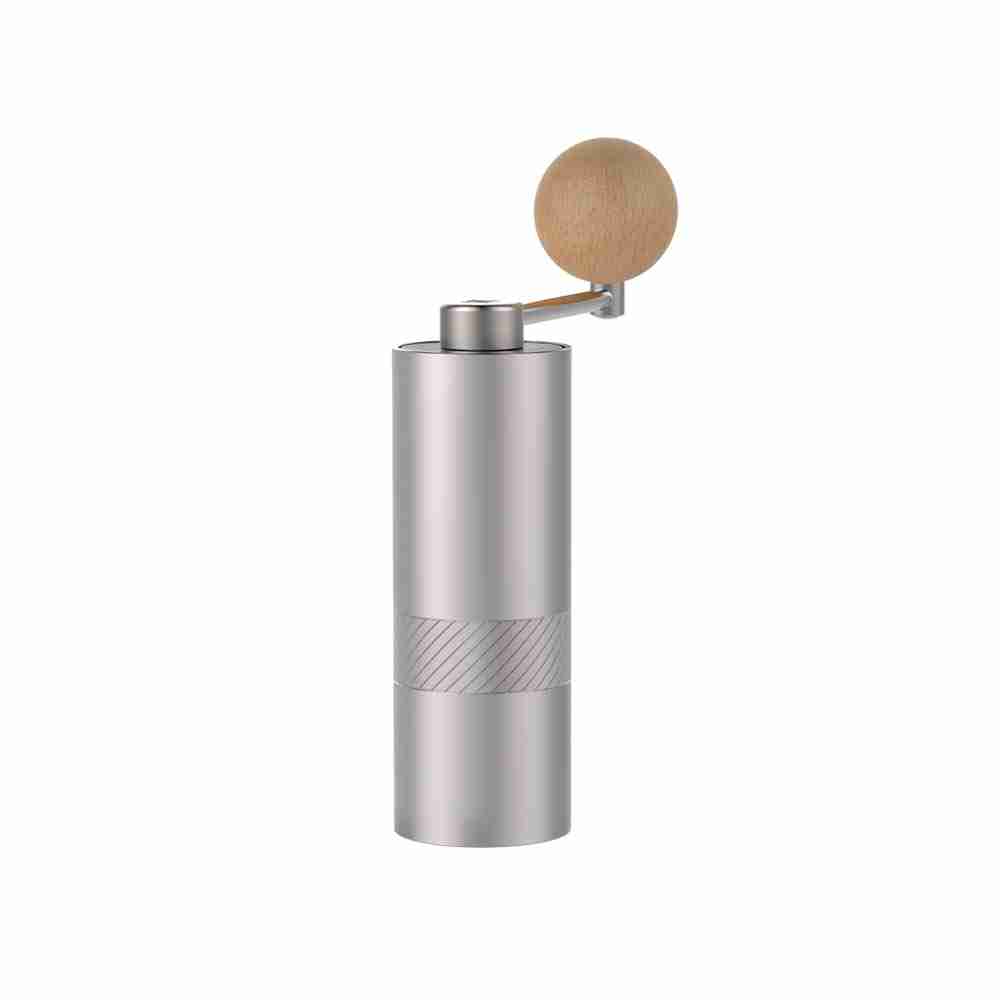 The 1Zpresso mini is our favorite manual burr grinder. It maximizes all the benefits of having a hand grinder while reduces all the negatives.
We think this burr grinder is perfect for the frequent traveler that enjoys a great cup of coffee. The Mini Q is tiny and easily packs away in a suitcase. A travel hack we have is this grinder fits inside an Aeropress coffee maker allowing for space storage!
The grinding action is extremely smooth and its extremely quick. This is because of the two ball bearings located within. It makes grinding two times as quick as other manual burr grinders. The burrs are made from stainless steel and it eats through coffee beans like its nothing. There is almost no resistance when grinding and it makes the process extremely enjoyable.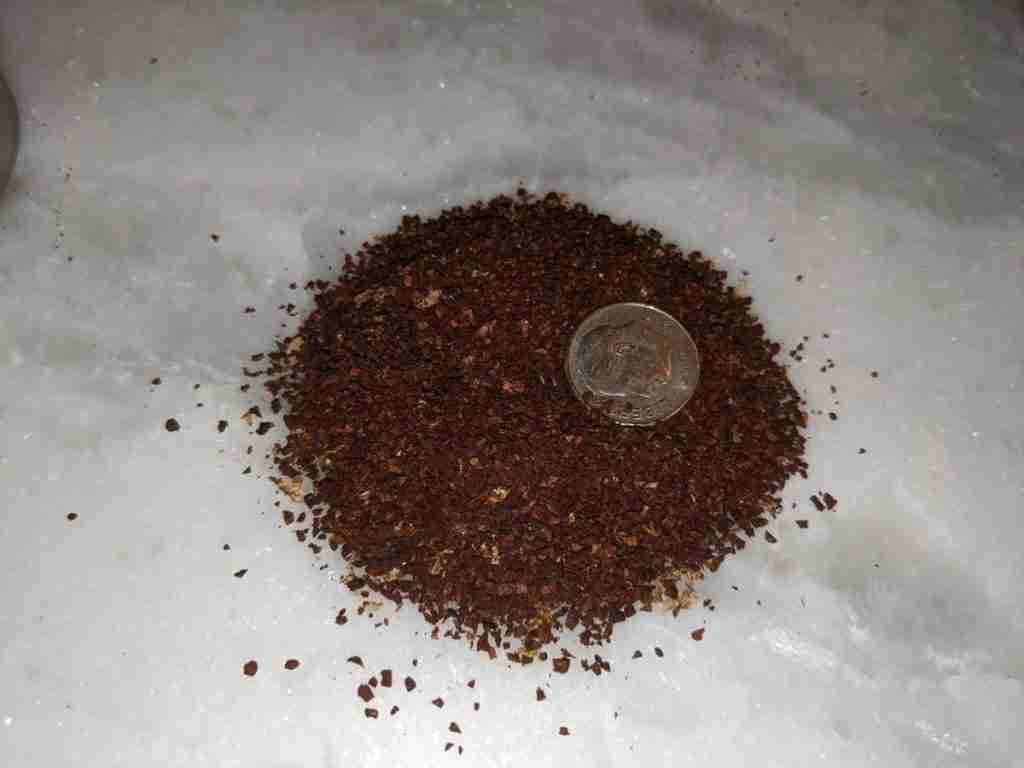 Grinding 20 grams of coffee only takes around 45 seconds so it is very fast for a hand grinder. It is very ergonomic and it is a pleasure to use.
You cannot go wrong with this grinder. It is perfect for travel and for everyday use.
Click here to check pricing and to read more reviews
Pros
Strong stainless steel burrs
Smooth grinding
Easy to pack
Good for travel
Quick grinding
Cons
Can only grind a small amounts
Varying grind consistency
Takeaway
Your coffee grounds are the building blocks to a great cup of coffee. Treat your coffee grounds right with a good burr grinder and you will be rewarded in turn.
Our team at Coffee Informer hopes you will be able to improve your coffee game with the information we have provided about burr grinders!